You can register a webhook at CodeShield's dashboard. If a scan is finished, fails, or new results are available the webhook is automatically triggered.
info
Webhooks are an enterprise feature and are only available in the professional or custom package.
Configuring a Global Webhook​
Click on your profile in the bottom left corner and in the pop-up menu on Webhook Settings.
https://dashboard.codeshield.io/user/webhooks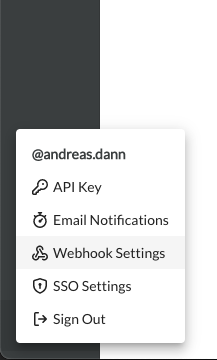 On the Webhook setting page activate the trigger and enter the URL under which your webhook is reachable.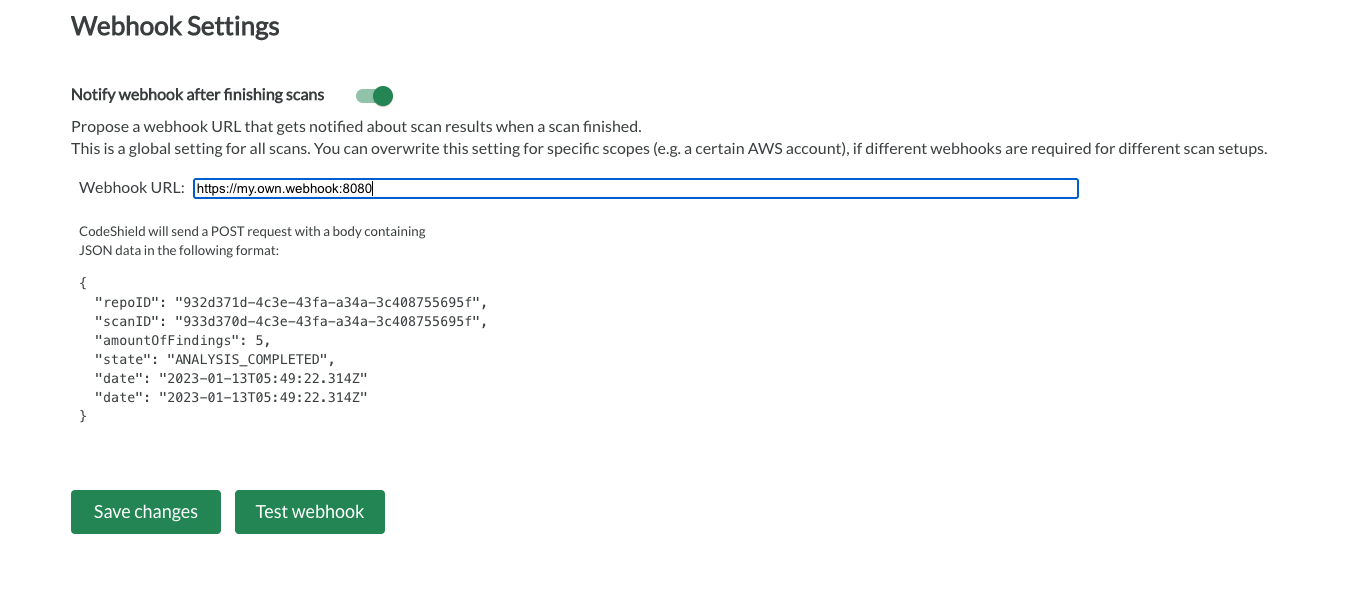 Configuring a Repository-Specific Webhook​
To configure a repository-specific webhook click on an existing scan of the repository for which you want to configure the webhook. On the dashboard bar on the left you find a webhook icon.

If you click on it a settings page opens. Enable both trigger to override the global webhook and configure a specific one for this repository.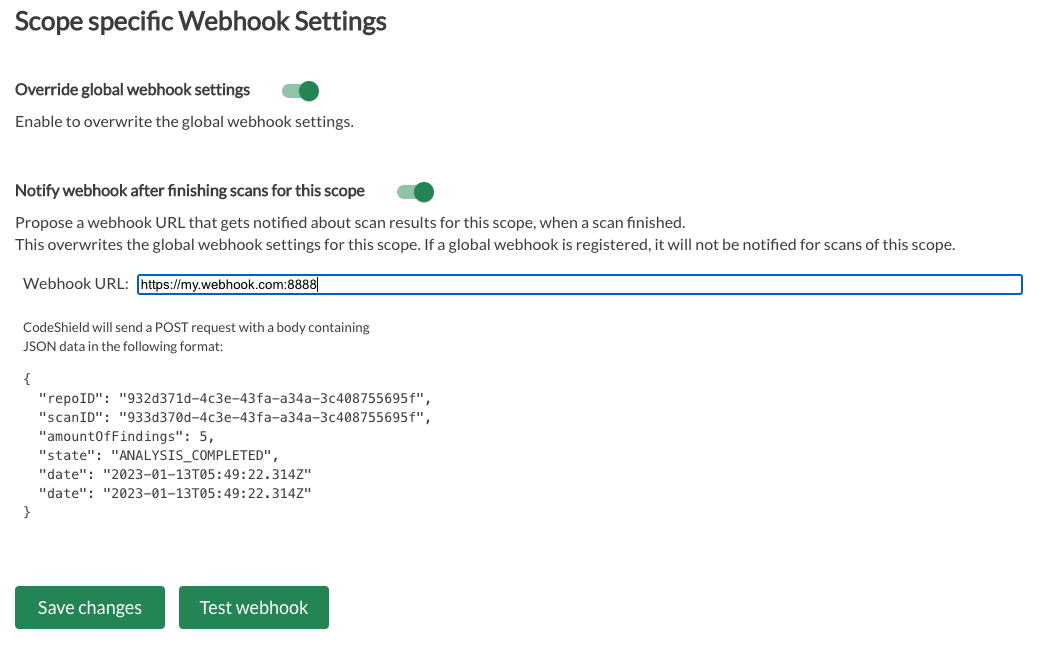 Webhook API​
You will receive an HTTP POST request with the following content
{




  "repoID": "932d371d-4c3e-43fa-a34a-3c408755695f",




  "scanID": "933d370d-4c3e-43fa-a34a-3c408755695f",




  "amountOfFindings": 5,




  "state": "ANALYSIS_COMPLETED",




  "date": "2023-01-13T05:49:22.314Z"




  "date": "2023-01-13T05:49:22.314Z"




}